Not your average cup holder,
bevzi

is the premier beverage pod
Use it at home, work, or the outdoors
bevzi's unique design gives you the style, comfort, and security you need for your varied and mobile life.
Protection you can trust
Keep your valuables safe from accidental spills, while having the convenience to work, play, and drink where and how you like.
We designed bevzi to protect against every day spills and to be a little piece of art.  The foam body is wrapped with a customizable leatherette that creates a stylish and tactile experience. bevzi is easily portable so anyone can use it almost anywhere.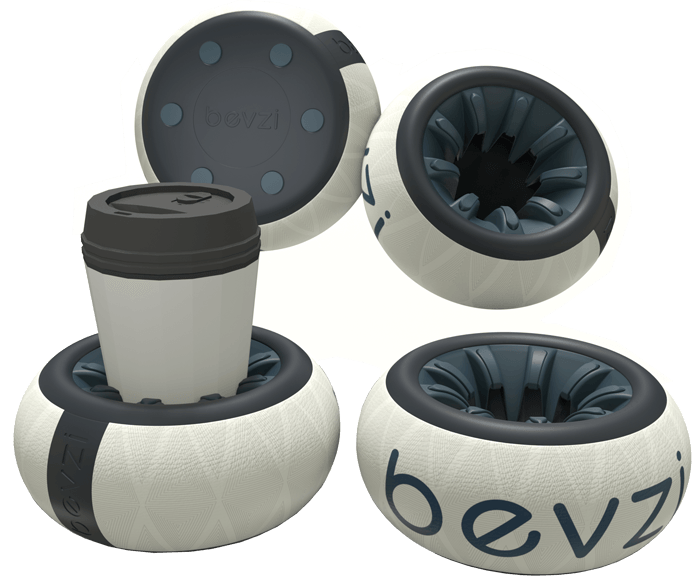 bevzi is a self-adjusting beverage holder that accommodates a wide range of beverages. The secure grip and anti-skid weighted base helps keep your drinks in place.

Let's hug it out:
bevzi
is designed to adjust and securely hold a wide range of your beverages, again and again
Show your style:
decorate
bevzi
with your logo or unique design to show off your brand or style
Not another plastic thingy:
bevzi's charm comes from its rich tactile experience
A little piece of mind:
because we worry about your stuff too, we designed
bevzi
to help protect against spills and fit into your lifestyle
The Ultimate Corporate Gift
Great for employee recognition, customer appreciation, marketing campaigns, and special events. Customize bevzi with your company logo. Give your employees & clients a premium gift they'll actually use every day.